So i know that Stepmania 5 is the new thing and ive been using it for a long time, but i wanted to go back to 3.9 as i seem to do better on it because thats just what im used to since i played on it for YEARS.
But after i went on and tried some of my old themes, i keep getting this error message at select, song start + end.
It has something to do with the select music, i found where it was directing me too but i found no problems. Can anyone help?
It doesnt crash, i can easily get around it by hitting Ignore, but its annoying that it keeps popping up and it didn't used to do this :V
Error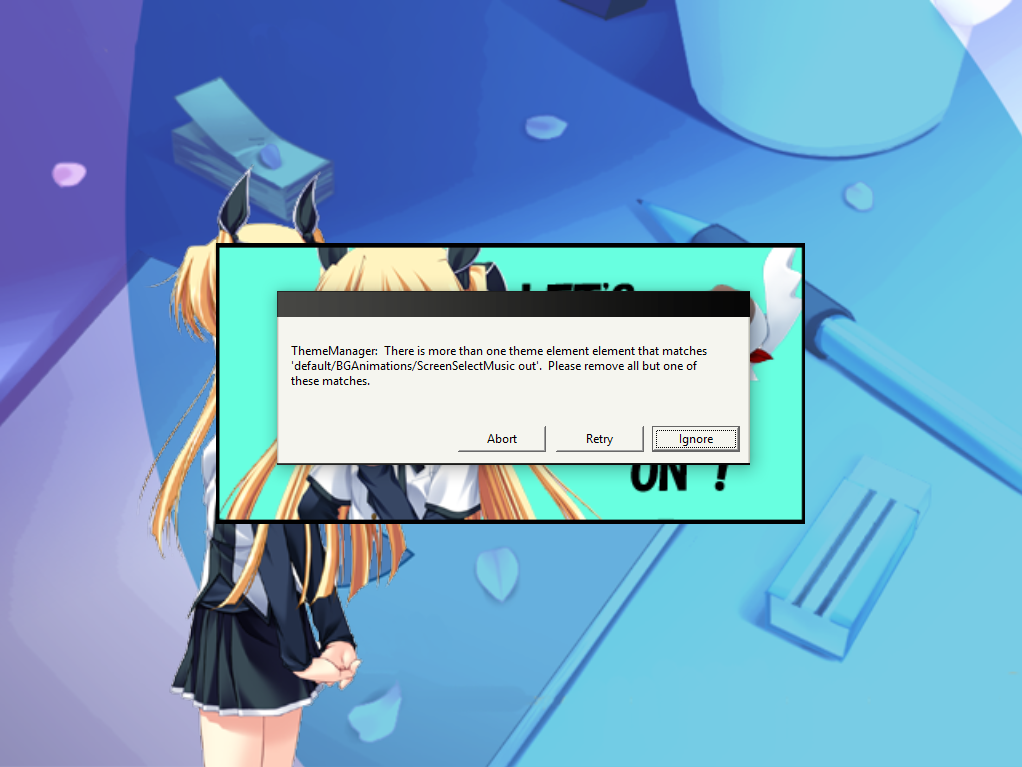 Path + File.